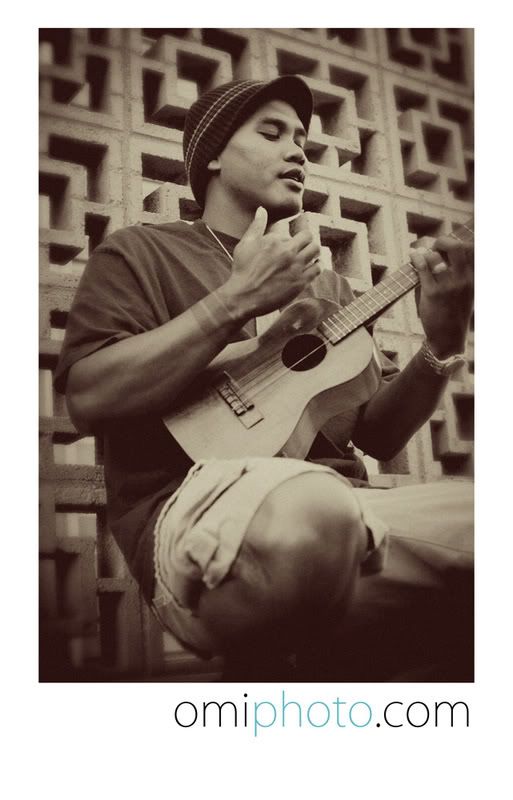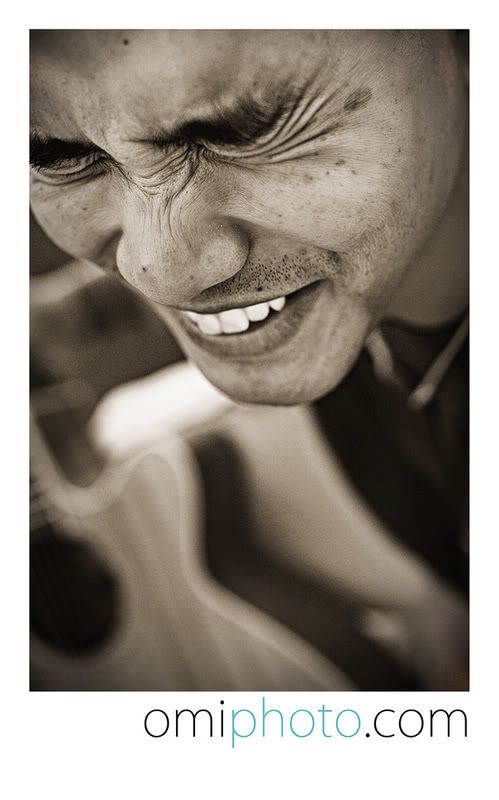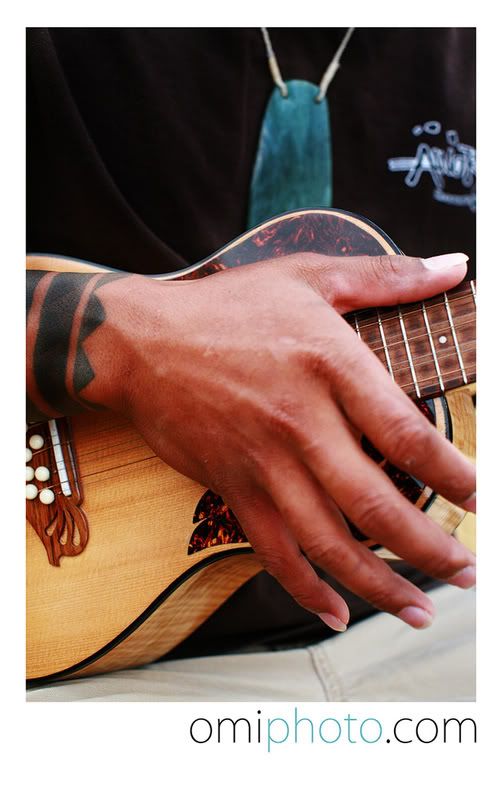 Reed......is one of those people that knows WAY too much about my life for his own good, wait....that would be..for my own good. We went to High School together and we had a good laugh about the historical value, or lack of value those memories have. I've decided that I am actually holding all the hard copies of his shoot as black mail and threatened him with a super large, digitally imposed, zit, on the tip of his nose if he didn't keep his reminiscing to himself. We really had such a funny shoot. I am so impressed with how grown up he is.....I guess he's an adult, a husband and a Father now... and the last time we had a full conversation he might have been 16, but in my head I guess he'll always be the Reed I used to know.
Reed comes from a long line of musicians, following, faithfully in his Fathers footsteps. His love is Hawaiian traditional music and his sound is ON POINT. Because he grew up listening to his father play and learned side by side him, as he got older, the memories and the music are weaved sweetly together. It really is beautiful to see the joy that comes from watching someone do what they love. There are songs he plans to record on his album that haven't been recorded since the 1960's. What an amazing preservation of history and culture for his family and Hawaiians everywhere. It was an honor to be a small part of his important work.
Reed, I know you will be a great success. I wish you all the best as a Father, a Husband and as a very talented
Musician
. Please let me know when you release your album. You've already got two albums sold brother!