He takes being a Power Ranger very seriously!
Golden started walking, so he made a very realistic Baby Frankenstein.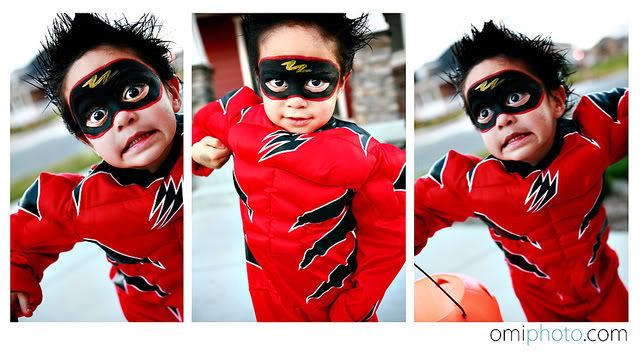 Ryder couldn't see through the holes in his mask...well no wonder...have you seen his eye balls? I painted a mask instead, and pardon his hair, but I think his Dad thinks he's Sampson. It is again to the "so freaky it's cute" stage.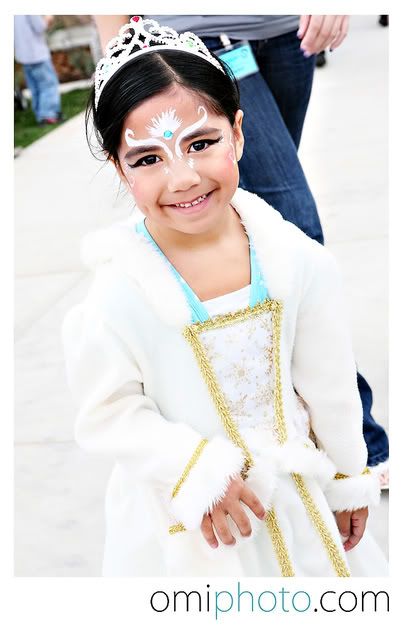 Haven's school had a parade, but it was really like a marathon. The kids came out speed walking, I nearly missed her. That day was so crazy. We got her ready for school (we were late). I dropped her off and had to come back 30 min. later for the parade (so I wouldn't be late.) I was mistakenly an hour early. Watched the parade (speed-a-thon), drove around the block and had to pick her up.
What do you do when you are are already READY?... apply MORE face paint. She went from Snow princess to Snow Goddess with red lipstick!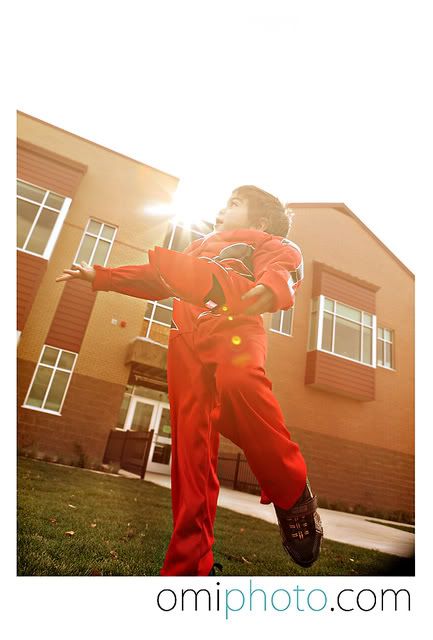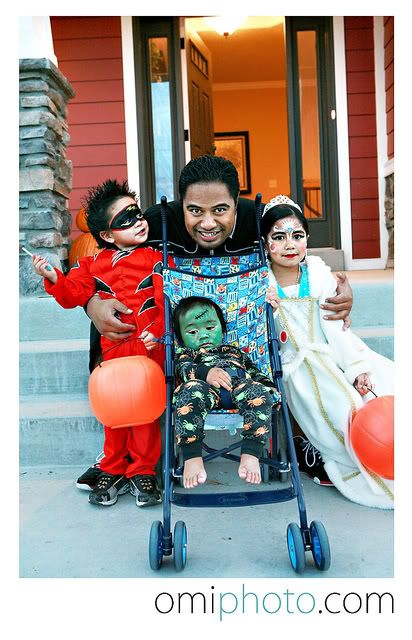 My kids are total chickens...(like there mum). I got called in for an emergency pick up half way through the night, because Ryder couldn't hang with some of the neighborhood decor. I took the kids out earlier in the evening and then Nick and I switched....funny thing is I think he took them to the same houses I did. "Dang nervy
Masina's
!"
By the end of the night Ryder tried to wash his mask off in the bathroom and came out looking like the little scary Japanese boy from the Grudge. (for the next three days.)  (..and YES, that is the one movie I was forced to see...Thanks again for those memories Mandy!)
I loved getting the kids ready. My mom was never big on Halloween, so my costumes were always DUDS. BIG DUDS!  I'm not as ambitious as my sister in law
Christy
, but I'm quite the pumpkin Queen in my never to be humble opinion!