I'm finally posting the pictures from Nicks surprise birthday present. It was really...the most amazing trip I've ever been on. We took the red eye in to JFK, landing at 5am, caught the train in and in a panic I had us exit the subway
SOOOooo
flippin
' far from our hotel, that we walked block after block until we decide to catch a cab that took us to our hotel.  After a short nap we went out looking for food....and since we've been on a crazy diet for weeks we stopped at every street cart and bakery in a Times Square two mile radius.  BEST thing I got the whole trip was a hot chocolate from Magnolia Bakery right off of Rockefeller Plaza.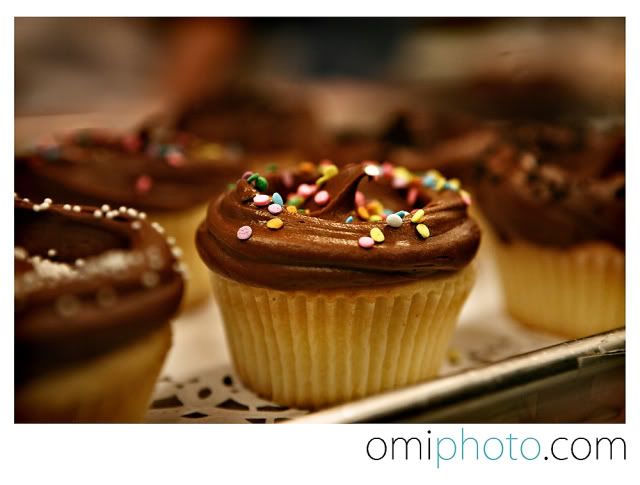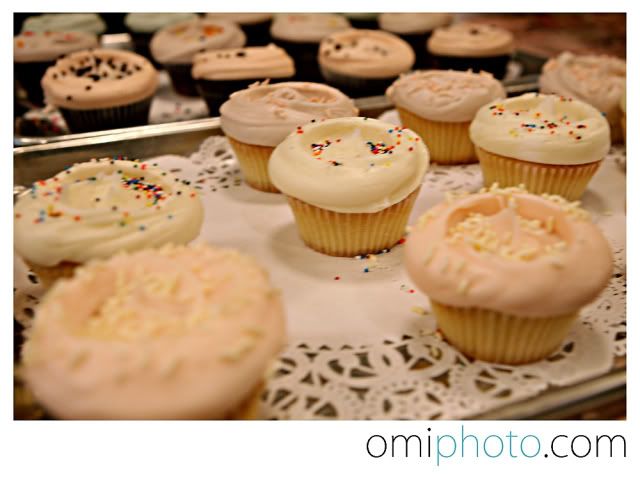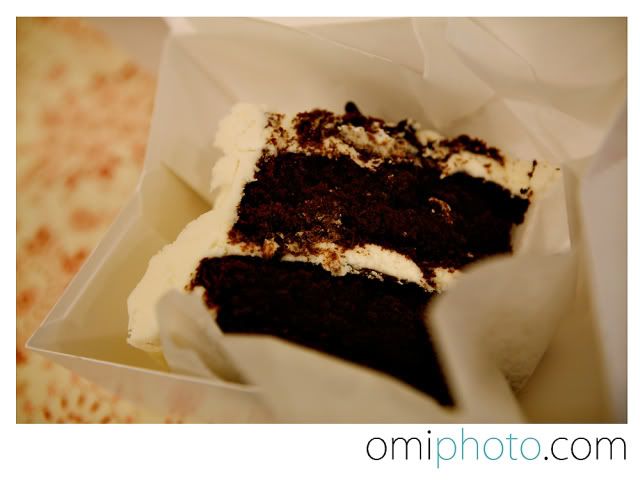 It was snowing amazingly large Hollywood sized snow flakes.  It was the most
Christmasy
thing I've ever seen.  Rockefeller Center, Snow, music, the Plaza Tree, it was out of a movie.  Nick attempted to take pictures of me but instead got a healthy dose of respect for my photo skills.  He told me that he sort of thought I was good, but that I had a really good camera...BOOOoo..(I DO have a good camera).  I think there is one picture of me in focus, instead of the background.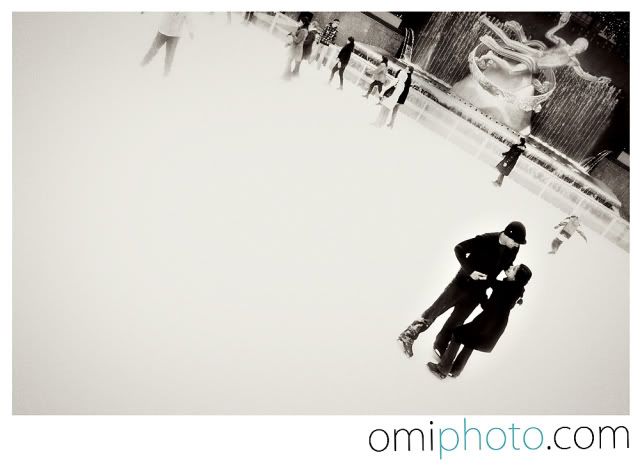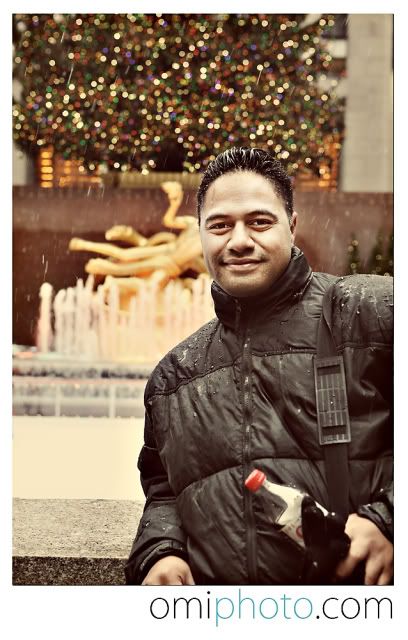 We then made out way to Time Square to meet up with Curtis Brown.  I was so excited when I found out he'd be in New York the same time.  While we waited for him we took pictures went the M&M shop, ate more things from street vendors.....
Ahhhh
the life.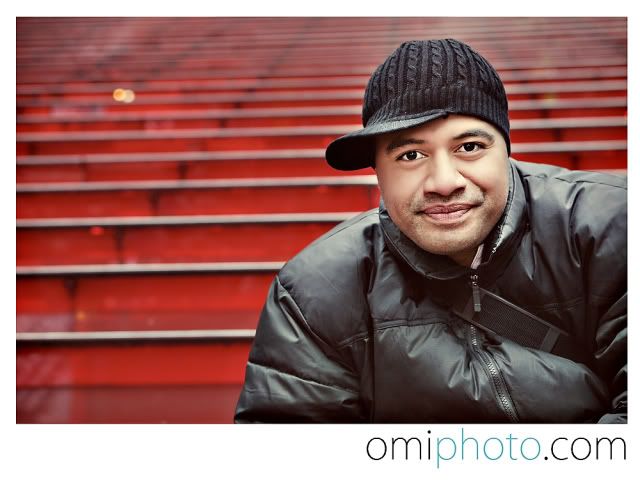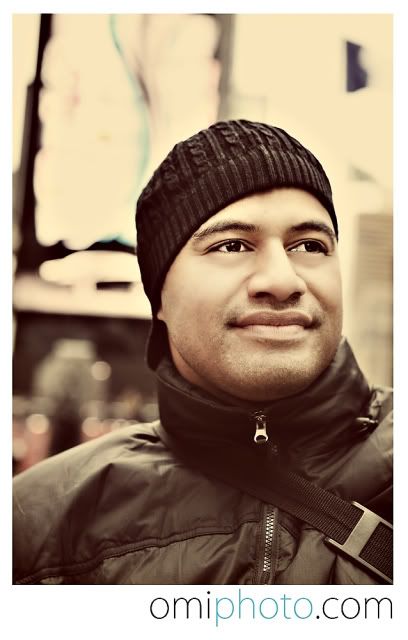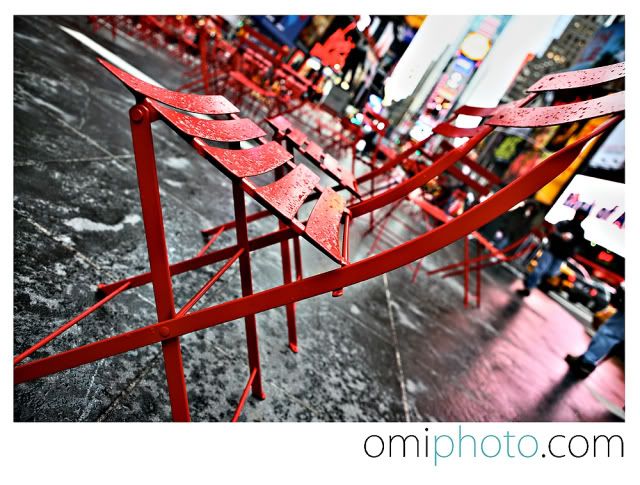 The lines for the stand-by Broadway shows were really short so we decided we'd try to get tickets to a show that night. I pulled my wife card out and asked...(insisted) we get tickets to Phantom of the Opera. I KNOW...I'm like two decades behind on that one...but I have always wanted to see Phantom on Broadway, and so Nick conceded. Curtis did tell Nick it was cool so that helped out a bit. We got cold so we sat in the two story
Mcdonalds
for a few minutes until Curtis came and took us to eat at Ray's, an amazing Pizza place about a block from Time Square.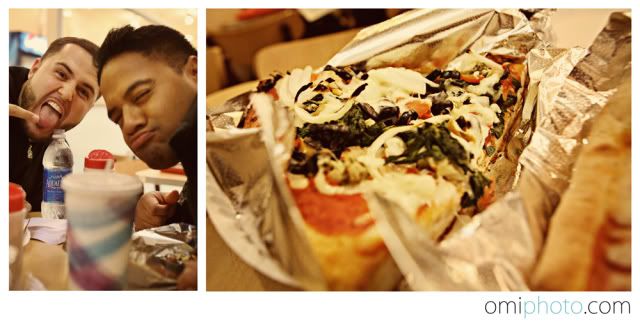 Curtis then took us to Nike Town and then we caught the subway to Brooklyn to do some more shopping (and get some cheesecake) before our show started.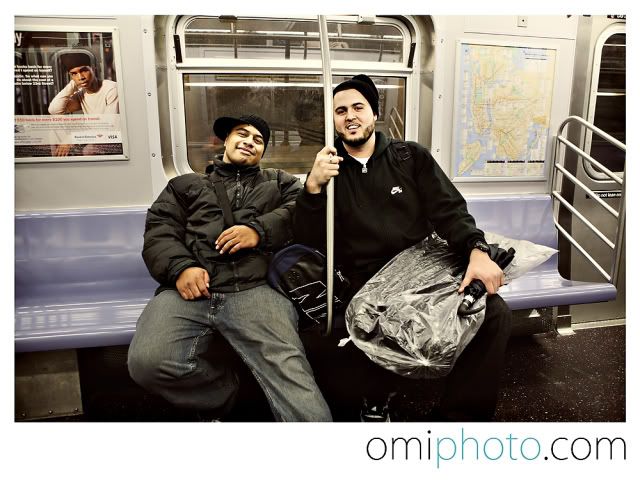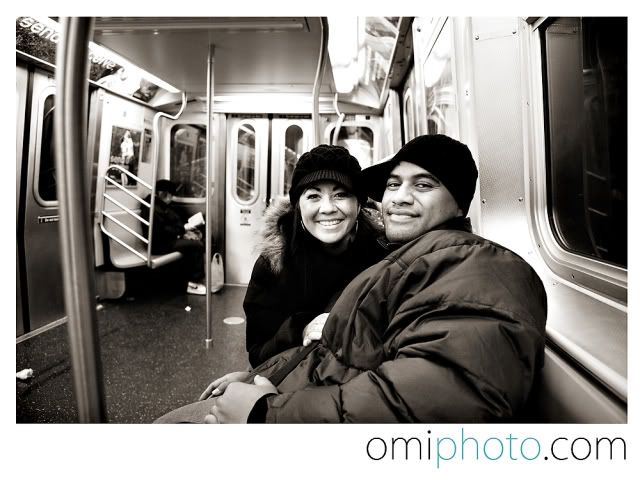 We were a little late getting back to Broadway so we had to BOOK it to make our show.  We just made it but we had to sit down with our coats on as so not disturb our neighbors.  I looked up at Nick after the first scene ended and  he looked like he wanted to swear cause he was so hot.  The show was amazing.  We had really good seats and I loved the whole thing!!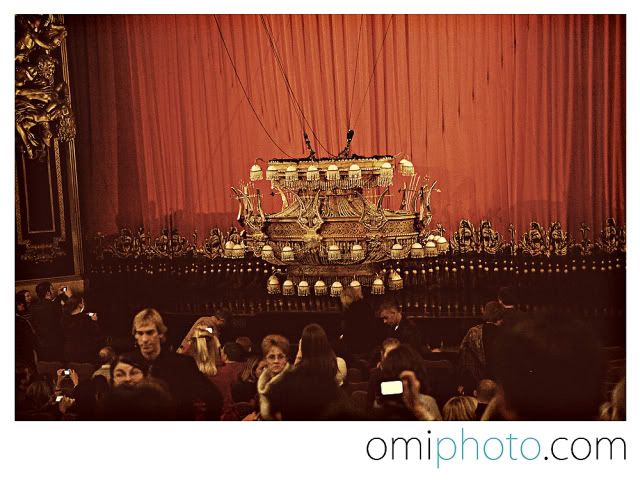 We had spent the whole day in Time Square....the WHOLE day, and it was amazing but stepping out after the show....it was like another world. It BLEW MY MIND!! The lights and the clarity of all the advertising screens was so futuristic looking, and even though I've seen them a
jillion
times on T.V. It was nothing compared to being there.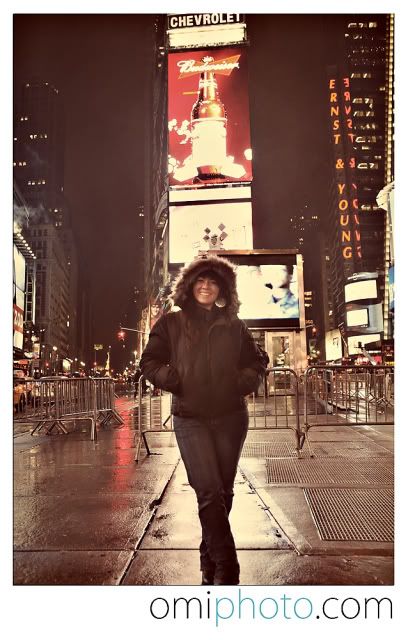 The next morning we set out to see some more sites.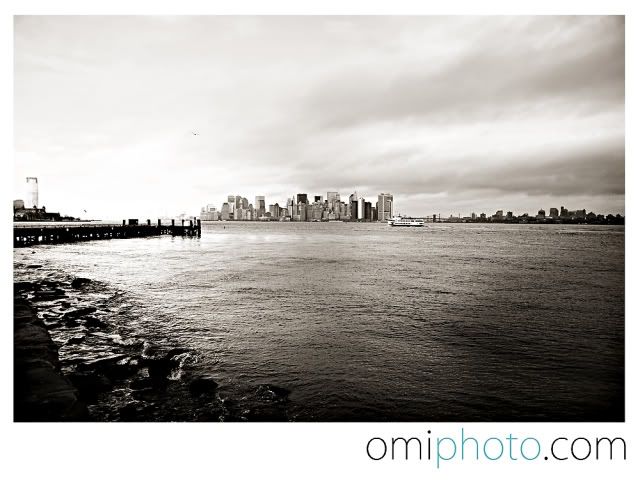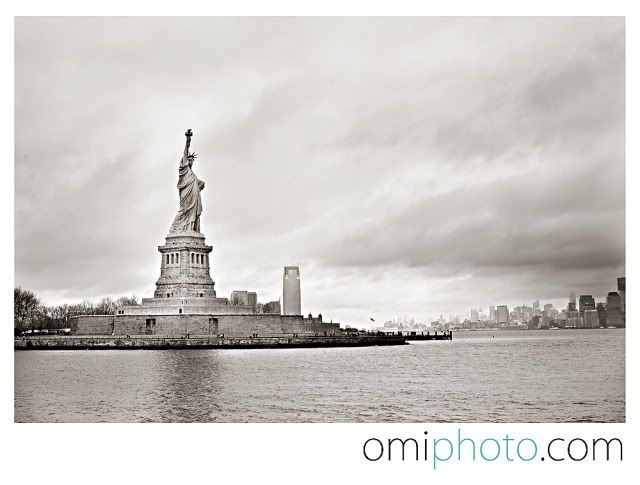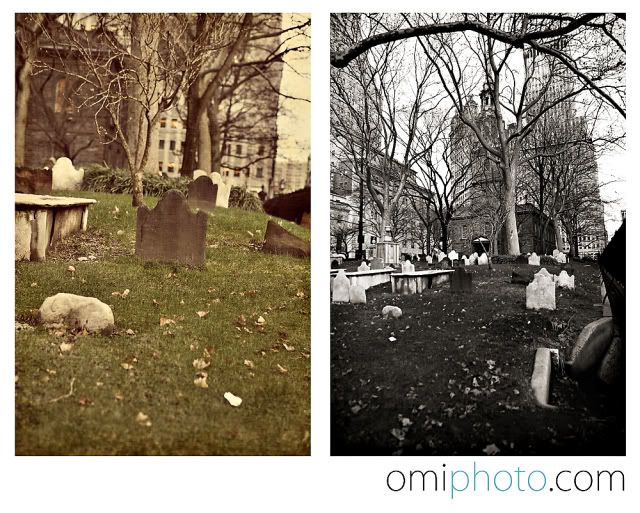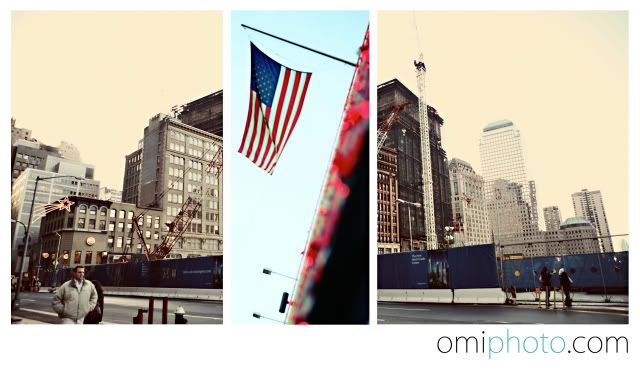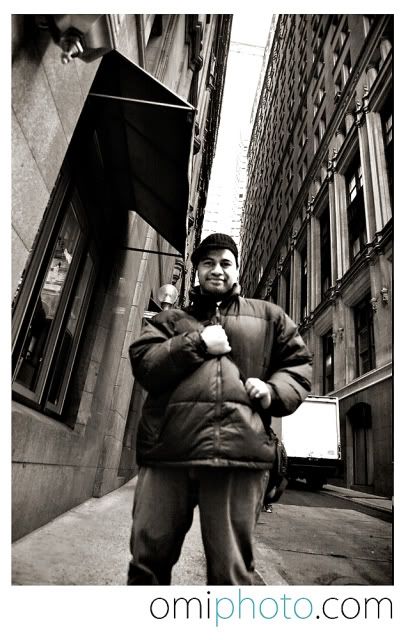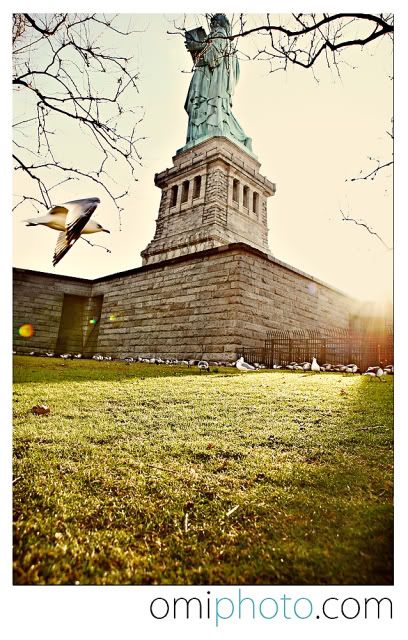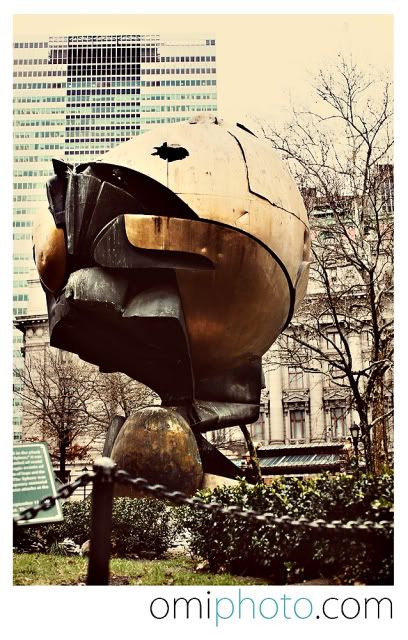 The Sphere above stood in front of the World Trade Center for over 30 years before the 9/11 attacks.  It now stands in Battery Park as a monument with a flame that is always lit at it's foot.  I was moved by the visible
destruction
 to the
monument
.  I was surprised that there is very little that still tells the story of what happened that day.   We walked to ground zero and I there is nothing there but a fenced off hole in the ground.  A street up has the 9/11 cross below, but that was it.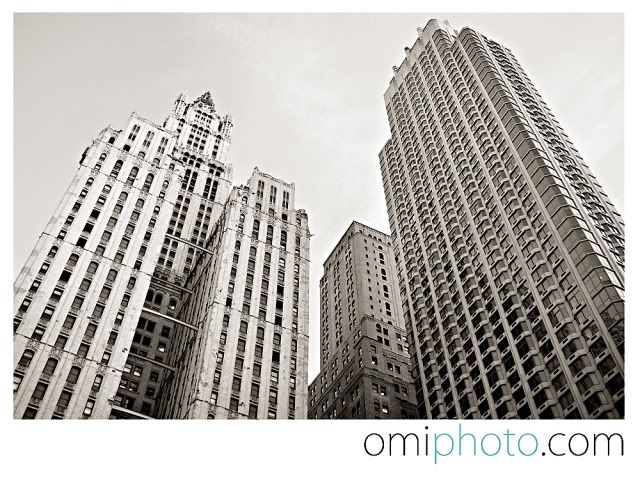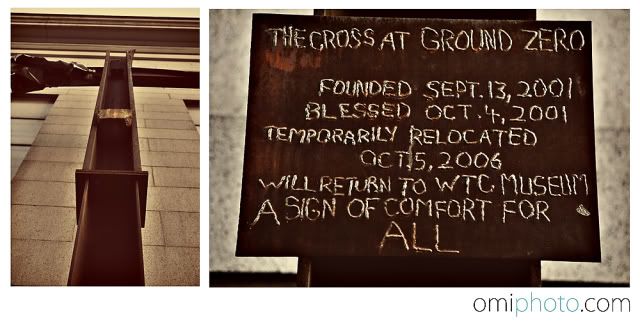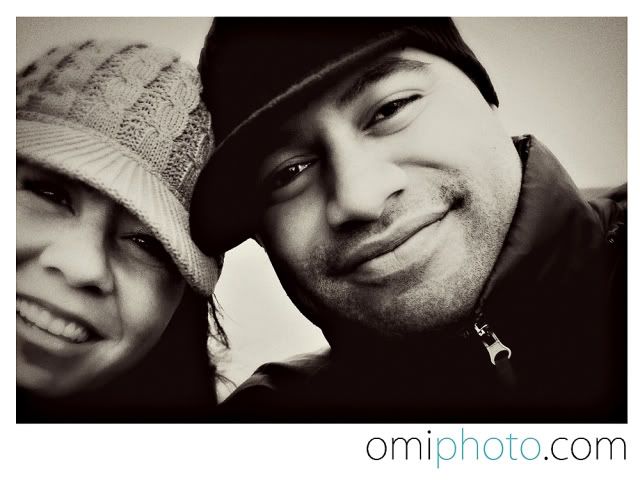 Traveling without the kids is a double edged sword. Its so much easier, but I end up missing them too much. By the end of the trip we could get up-town, down-town, through Brooklyn and to Queens with no problem what so ever.....which is a huge accomplishment if you ask me...or Nick..he's the one who had to argue directions with me all day.