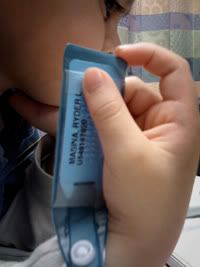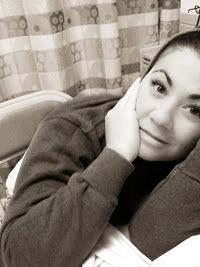 photo credit: Ryder Masina
I spent 8 hours in the E.R. with my son last night. His stomach pain complaints prompted me to take him to the insta-care clinic. They sent me directly to the Hospital, fearing appendicitis. We got checked in, and the wait began. We talked to a Doctor, and waited. We moved from the waiting room, to the sectionals and waited. It went on and on: X-rays, CAT scans, lab tests...all intermingled with long hours of waiting, and short visits from Doctors. As we sat in the fabric partitioned patient area, blinded by colorful drapes, I could hear all the intimate details and worries of the strangers surrounding us. With my back to the curtain, I overheard the doctor explaining two options existed for one such faceless family. Their five year old girl had stepped on a hypodermic needle while playing at the park. The parents were worried about the unknown. They brought the needle in to be tested. OPTION ONE: WAIT. There was nothing to be done for HEP C. HIV/AIDS has only a small chance of developing from an infected needle. A very small possibility existed, but still a possibility. OPTION TWO: A preventive, anti-viral treatments exists for HIV. Side effects of this treatment would wreck havoc on the young girls body: suppressed immune system, hair, bone density, bone marrow loss, nausea, vomiting, etc., all on a very small chance of transmission. I stopped breathing. The doctor excused himself. Life changing decisions were made. My life moved on. I cried for that family on my way home... or maybe I cried for myself. Cried that I was so lucky to be on the other side of the fabric curtain. We were out of the hospital, on our way home. My son, although not 100%, was O.K., and I could sleep knowing he is only going to get better. I was going home to my husband and family. Life as usual continued.
Earlier this week, a neighborhood friend I went to High School with lost her husband. Children my kids play with lost their father. Our lives are separated by just one house. I cried.