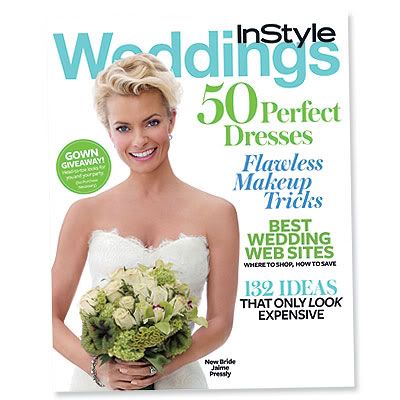 I've been incredibly blessed this year. I'm a true champion of goal setting. Last year I set a lofty goal to get published in 2009. Sure enough the miracles started to unfold.
Natalie Norton
asked me to help her shoot a celebrity wedding in Costa Mesa earlier this summer. It was an amazing experience to say the least. We've been waiting for InStyle to publish before we are able to share images on our blogs. I'm still waiting for the release, but the magazine hit the stands on December 25th. Thank you Natalie for letting me support you. I've learned dreams don't often come the way you expect or plan but they DO come.
"You can become blind by seeing each day as a similar one, each day brings a miracle of it's own. It's just a matter of paying attention to this miracle." -paulo coelho
I'm paying attention. Thank YOU!!!
Our images are on page 218-219 of the issue. As soon as I get clearance, I will post the wedding in full. FABULOUS!!! You can pick up an issue at Barnes and Nobles or at Harmon's, even a few walmarts.