This is one of my favorite shots from the whole trip
Verasilles, grounds.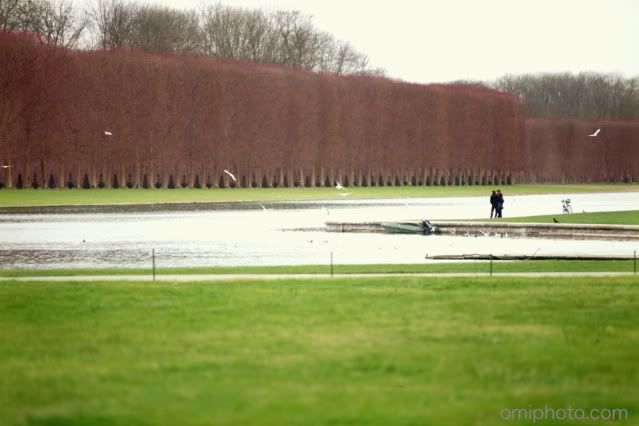 To my relief it was decided that the shoot would be at Versailles. It felt like a long metro ride to the palace, but maybe it was because we got a late start......and maybe because I was just worried about the light. We had been in and out of rain all week so I wasn't sure what the conditions in the graden would be. We arrived under looming clouds and limited time, but from the first step off the train I was awe struck.
As beautiful as I imagined the grounds would be, it was breathtaking. As big as I thought it would be, it was BIGGER. As far as I thought I had to walk...., we walked farther.
My initial reaction to the palace...and maybe to Paris in general is the grand display of man's power over nature. I've seen many a God made beauty, but never anything like Paris. I found it hard to wrap my mind around the fact that man could create such intricate beauty.
Secondly, I couldn't imagine the type of wealth it took to build Versailles, and most of Paris..... I can't imagine our times tolerating such excess. It's such a different world.
Unfortunately we were visiting in the winter, so the many statues were covered, and the gardens weren't in bloom. It was still the most beautiful place I have ever seen.
We shot down at Marie Antoinette's summer cottage, just as it was closing. And....JUST as I was gettting warmed up with the shoot...we came out to a locked gate. After walking down to the cottage a few miles, we had to walk out of the gardens a few MORE miles...then back up to the front gates to meet the rest of our party, a few more miles. It started raining, and for the record, it's real hard to walk on stone pavement. I swear it was about 7 miles....giving us a daily total of 20 miles. I'm not joking. I felt like a pioneer. More images tomorrow!