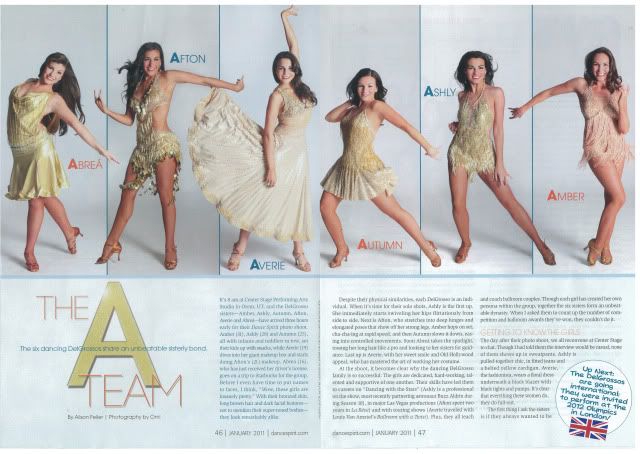 I didn't sleep.
Not for days before the shoot.
I've done wonderful work with all these girls and their awesome mother Kim before
and I LOVE them all to pieces
but this time...
I was worried about
the pressure.
the editors
the layouts
the composition
my hair
my breath
and then
it was magic.
Their TALENT is mind blowing.
I hardly remember the day, as it zoomed in a blur of excitement.
TRUELY
one of the most amazing, and fun moments of my life.
Thank you:
DanceSPIRIT
Kate Lydon, Editor in Chief
Alison Feller, Deputy Editor in Chief
Jo Dano Art Director
The AMAZING DelGrosso 6
KIM!!
My best girls...Sepa and Aubs for assisting
Angel and E on hair and make up!!
There are times when you face your dreams so directly
you forget it was ever a dream..
but it WAS.
From day one my goal was to shoot magazine covers.
I set a goal so high and so far fetched I even thought it
IMPOSSIBLE.
and it's not!
PASSION for life and it's potential keeps me moving and stretching
and believing.
xoxo
O