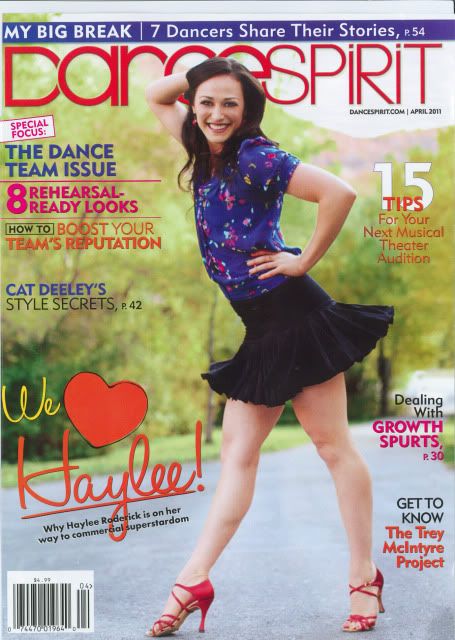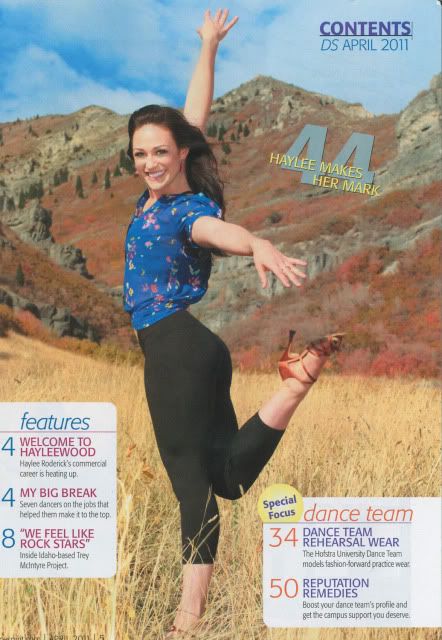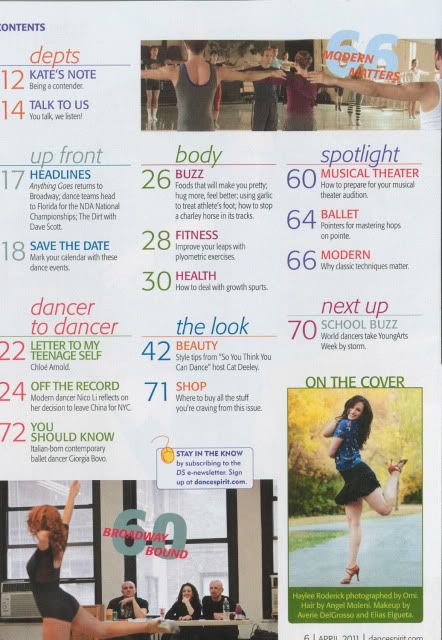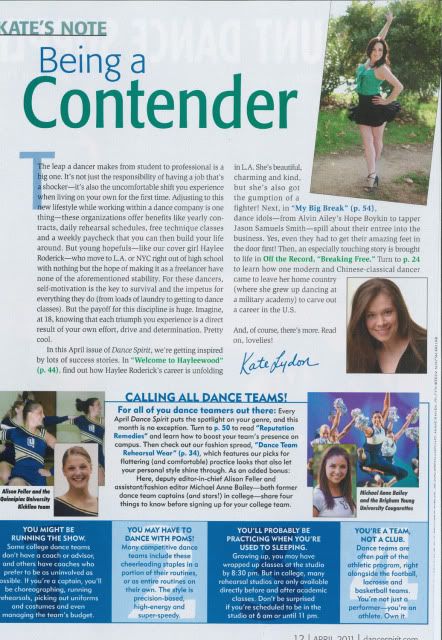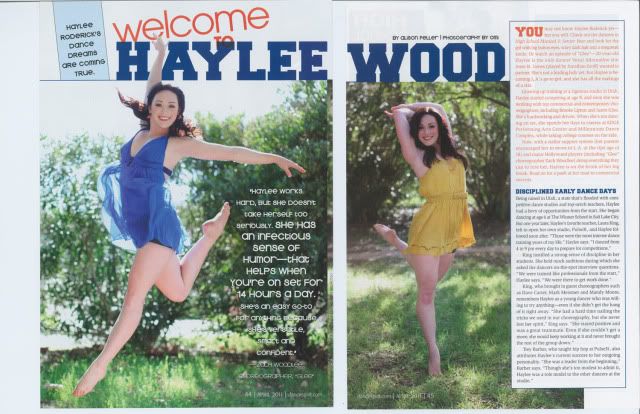 Haylee's cover shoot was amazing. We had our fare share of problems on the set. Her shoe broke, and the other shoes we grabbed before we left the studio were both for the left foot. After hiking a hill in Provo Canyon the wind was so strong our eyes wouldn't stop watering, and the power box for my strobes died right after we got rolling. I ended up flying to shoot her in California too. I got stuck in traffic and almost missed my flight home. ALL IN A DAYS WORK.
I could go on and on about how I adore Haylee. Pick up an issue of
DanceSPIRIT right here
and watch some of the behind the scenes. She is a born star. Here are some clips of her on GLEE
HAYLEE I ADORE YOU!
DanceSPIRIT MAGAZINE ROCKS
HUGS AND KISSES TO ALISON AND JO!!
And major love to ANGEL MOLENI on hair!